CLEARAI Center provides a full spectrum of advanced laser treatments using our state of the art Fotona Lasers to deliver unparalleled aesthetic and medical results.  Call us to set up a consultation so we can design a customized plan to meet your specific skin and body needs and desires.
Whether you are seeking anti-aging therapies, vascular revisions, or laser, treatments at CLEARAI are safe, effective, and require little or no downtime.   All laser procedures are performed by Dr. Kavosh, or our Laser Certified RN.
Our focus is CLEAR your complete satisfaction in feeling and looking your very best.
TREATMENTS
Wrinkle Reduction

Toe nail fungus (Onchomychosis)

Skin resurfacing (Sun-damaged skin, acne scarring)

Anti-aging therapies (Ask about out exclusive Fotona 4D Facial treatment, Collagen Rejuvenation, Skin Tightening)

Scar revisions

Acne Treatment

Wart removal, Benign Moles

Vascular treatments (Veins, telangiectasias)

Hair removal

Rosacea 
Antiaging and Skin Rejuvenation
We offer a several anti-aging procedures, many of which offer results with little to no down time.  Using gentle controlled heat to  tighten skin and stimulate collagen,  we can rejuvenate the skin with no downtime.  Please visit our "anti-aging" treatment page HERE.
Laser Hair Treatment Dr. Kavosh and his experienced team provide laser hair reduction treatments for women and men of all skin tones and typesincluding tanned patients. The unique design of the Fotona Laser offers an innovative, precision cooling design that produces safe, gentle and effective results. Women can eliminate unwanted hair on the bikini line, legs, underarms or face. Men can remove unwanted hair on the chest and back. Most areas require a minimum of 6 treatments at 4 to 6-week intervals.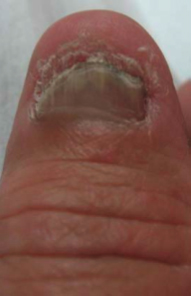 Toenail Fungus Treatment At Clearai, we understand you may feel embarrassed about seeking treatment for your toenail fungus, but it is surprisingly common, and we can help. The laser treatment will target the infected areas and cause the old, infected nail to be replaced by new, healthy growth. Our targeted laser treatments penetrate through the toenail and hit the infected area called the toenail matrix. After the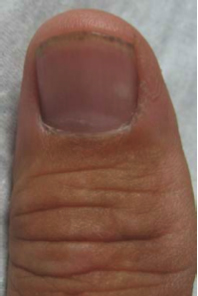 treatment, if the nail isn't exposed to other infected nails or contaminated scissors, shoes, etc. at home, then the laser treatment can be up to 97% effective. Other options, such as creams and oral treatments are typically about 10 to 50% effective. Plus, oral treatments may have severe health risks, including liver damage. Laser treatment has no dangerous side effects.  We offer a discounted package of 3 treatments for best results.
Acne & Rosacea
Fotona's precisely controlled Nd:YAG laser light penetrates into skin to effectively target overactive sebaceous glands and reduce acne inflammation acne inflammation through photoselective absorption and controlled heating effects. Fotona lasers safely penetrate the skin to an optimal treatment depth to  treat overactive sebaceous glands.  In addition to its thermal penetration effects, the Nd:YAG acne laser treatment also accelerates the healing process and stimulates collagen remodeling, leading to better looking skin.
Laser: Spider Veins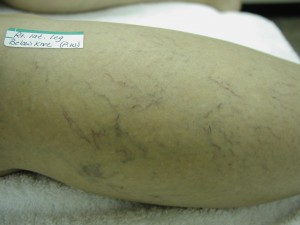 Dr Kavosh can treat unsightly spider veins with our Fotona Lasers.  Appointments usually take less than 30 minutes and involve very little down time after the procedure.  Laser vein removal is an easy, and effective way to treat superficial veins.  The laser uses a focused beam of light which is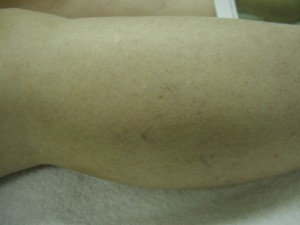 targeted to the pigment in the blood. The heat from the laser heats up the small vein and destroys it, without causing excessive damage to surface skin.  Following treatment the vein is reabsorbed by the body and disappears over the next several weeks.
 Laser: Mole Removal-Wart Treatment
To receive specials on our cosmetic and laser treatments, please add your e-mail to our list
We Accept