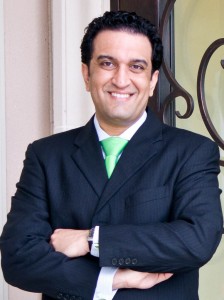 Meet Dr. Kavosh
Eric R. Kavosh, M.D., graduated from the University of Texas at Austin.
After obtaining his medical degree, he completed his residency and a fellowship in allergy/immunology at UMDNJ in Newark, New Jersey, plus a fellowship in allergy/immunology at UT Southwestern in Dallas. He is board-certified in Allergy and Immunology as well as Internal Medicine. Before opening his private practice, he worked as a hospitalist and emergency room physician at several hospitals in North Texas.
Hes a member of several professional organizations, including the American Medical Association, the American Academy of Allergy and Asthma and Immunology.
Although his varied interests include baseball, theater and scuba diving, he knew he wanted to be a physician since junior high school. I couldnt dream of doing anything else, he said. Its the most amazing fusion of science and art but I quickly realized you have to be able to relate to people. It doesnt matter how much you know, youre not going to be able to deliver a message to peopleone theyll be receptive tounless theyre comfortable about being open with you. Thats my greatest achievement.