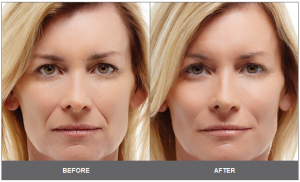 It is almost impossible to find someone who hasnt heard of Botox.
Botox has been the big boy on the block for years with really very few contenders… until now.
Entering the ring of nonsurgical esthetic  is Dysport. While Dysport may be new in the U.S. (on the market since only April, 2009), it has been battling Botox head to head in Europe and elsewhere for several years already.
What we already know about this new wrinkle warrior is that it is faster acting than Botox and many claim that Dysport last a bit longer.
Dysport may spread over a wider area from the injection sites than Botox. The obvious advantage being that you can treat broader areas, such as the forehead and underarms (forhyperhidrosis, i.e excessive sweating), with fewer needle sticks.
Awhile back we began to offer these services as more and more of our clients asked if we would. It only makes sense to deliver this treatment to our patients especially those traveling to us for our laser treatments. We have seen amazing results from Dysport and will be using it more in the future.